Monolith Soft's Switch exclusive sees bioengineered soldiers with 10-year lifespans pitted against each other in never-ending war
Article content
Score: 7.0/10 
Platform: Nintendo Switch
Developer: Monolith Soft
Publisher: Nintendo Co. Ltd.
Release Date: July 29, 2022
ESRB: Teen
Article content
It may not have the talent of a dashing young Michael York to anchor the story, but Xenoblade Chronicles 3 — a sprawling Japanese role-playing game exclusive to Nintendo Switch — explores many of the same engaging themes as the classic 70s sci-fi film Logan's Run.
Set in a world the human inhabitants of which are bioengineered to live a meagre lifespan of just 10 years, it's a tale about young people learning to trust themselves and their own convictions. Two nations — Keves and Agnus — are engaged in a seemingly never-ending war, their armies composed of soldiers who spend their entire lives training and fighting. When they are killed in battle, their life's energy — depicted as glowing motes of light — is harvested. Should they manage to make it to their tenth birthday (the passage of time is relentlessly marked by tattoos that act as countdown timers — kinda like the life clock on Logan's palm) their reward is a murderous ceremony in which they are majestically "sent off." 
Article content
Things begin to change, however, when a pair of warrior triads — one from each nation — encounter a man who has lived decades beyond the artificially imposed 10-year limit. Before dying, he hints that everything they know is a lie, that Keves and Agnus should not be fighting each other, but rather something else: A puppet master controlling both nations for reasons unknown. 
What follows is an expansive role-playing game set in a largely free-to-roam world that is filled with familiar but compelling themes and ideas. Youth questioning authority and rebelling against the establishment. Rivals overcoming their differences and finding a common cause. Creating and understanding a sense of individuality and identity.
Article content
Of course, it's also a JRPG, so you can expect a fair bit of emo melodrama, scenes with bloated, overacted dialogue, and some truly exotic aesthetics (expect to see characters with wings growing from their heads, ponytails dripping with glowing energy, and sharp skin colour demarcations that make some people look a bit like androids). But the main story and some of the side quests — particularly those of supplementary heroes who join your ragtag sextet off and on throughout the campaign — proved interesting enough to keep me merrily tramping along.
Article content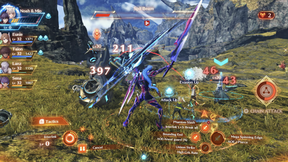 The main draw for some players, though, won't be the story but rather the combat, which has us switching between control of up to seven heroes running around the battlefield at the same time, potentially fighting a dozen or more enemies. Once a battle starts, basic attacks — with swords, mallets, guns, rings, and various other implements — are performed by everyone in your party automatically, but special skills and arts that quickly charge as the action progresses must be manually selected by the player. Some require you to manoeuvre your hero to flank enemies, others have an area of effect and are best used while near groups of allies or foes. 
The protagonists can also pair up and merge into towering Ouroboros forms, Power Rangers-style, with even more powerful attacks. And in longer battles you can string a dozen or more attacks together for massive damage once a slow-to-charge chain metre fills. This is all in addition to leveraging various roles, classes, skill trees, food effects, and equipable accessories that alter key stats of those who wear them.
Article content
Indeed, the fighting is complicated enough that I saw tutorials explaining newly unlocked features and abilities continue to pop up more than 15 hours into the game. There's a glut of information filling the lower half of the screen during battle that would surely appear intimidating to bystanders, and may even prove discouraging to some players who diligently work through all the tutorials.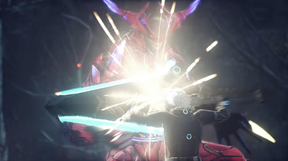 Understanding this, Monolith Soft wisely chose to include a range of accessibility options that can essentially make the game play itself. You can set combat difficulty to easy, "auto-build" character loadouts with the tap of a button, and allow all but the most important battles to play out by themselves without needing to push a button after your party draws its weapons. 
Article content
I'm no rookie to the Xenoblade games, and I appreciated the manifold strategic options built into this one, but I'll admit even I was often satisfied to simply switch on auto-battle while exploring and use the time my heroes spent fighting panning the camera around, trying to decide where to go next. 
That's because the world of Aionios is pretty big, with lots of branching paths that aren't all that easy to intuitively navigate. It's also absolutely teeming with enemies and collectibles, both of which quickly respawn. And with battles happening every few seconds, it's easy to get sidetracked or even disoriented, forgetting exactly where you are or what you were intending to do next.
Plus, despite each area having its own visual theme, maps tend to feel a bit same-y. Long distance vistas can be magnificent, but local textures for rocks and grass are flat and muddy, and many objects — especially foliage and structures — appear to be copied and pasted. 
Article content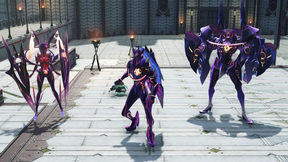 Clearly, Monolith Soft's developers came up against the limitations of Nintendo's aging Switch hardware. The game is passably pretty in handheld mode (especially if you're lucky enough to play on an OLED model), especially when the focus is on the colourful characters, but it loses a lot of its sparkle when blown up on a large 4K screen in docked mode. All of which is to say, I reckon I'm about ready for Nintendo to unveil its next console so that its partner developers have a little more room to flex their artistic muscles.
Still, Xenoblade Chronicles 3 earns a modest thumbs up. It's undeniably huge, delivering good bang for your RPG dollar, and has some interesting ideas on its mind. It's no Final Fantasy or Zelda, but fans of sophisticated combat and Japanese storytelling should be well served.