Nintendo's latest sports compilation is too simple to be much fun alone, but shines when played with friends and family
Article content
Score: 7.0/10 
Platform: Nintendo Switch
Developer: Nintendo
Publisher: Nintendo
Release Date: April 29, 2022
ESRB: E10+
Article content
When Nintendo launched its Wii console in 2006, it was Wii Sports — the game bundled with the thin white machine — that brought motion control to the masses. It let just about anyone, from kindergarteners to grandparents, engage in virtual versions of popular sports like boxing, tennis, and bowling by simply mimicking familiar movements with a controller in hand. Eventually more than 82 million copies of Wii Sports found their way into households around the world, making it one of the top five best-selling games of all time.
Fast-forward 15 years and Nintendo has deemed it time to release a successor to the Wii Sports throne, imaginatively titled Nintendo Switch Sports. It again provides players with simulations of six sports — bowling, tennis, badminton, soccer, volleyball, and chambara (foam sword fighting) — all of which are intuitively controlled by holding one or both of the Switch's motion-sensitive Joy-Con controllers.
Article content
Is Nintendo Switch Sports destined to replicate the phenomenal success of its predecessor? Let's look at how it does with each sport.
Tennis
It doesn't get much simpler than this. Just swing as you would in real life whenever the ball is close to your avatar. That's really all there is to it. The one interesting innovation is that these are doubles matches and you control both players on your side. The player that swings on screen is the one nearest the ball. Just keep in mind that the physics are pretty basic. Properly timing your swing will give you some control over aim, but precision serves and fancy spin shots aren't on offer. Plus, match scoring is simplified, shortening some competitions to a single game. Tennis fans won't see this as a replacement for the real thing.
Article content
Badminton
Very similar to tennis in execution, players simply swing when the shuttlecock is close. I found success playing locally and online simply by using hard, basic strokes to knock the birdie to the back of my opponent's court and waiting for them to hit a weak lob back that I could then perform a smash. Matches and scoring are abridged, which means some games end within just a minute or two.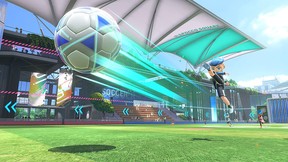 Bowling
This is the best of the bunch by a country mile in terms of movement accuracy, authentic depiction of rules and scoring, and overall fun. Not only can you play complete games with true scoring, you can impart realistic spin on each throw with a subtle twist of your wrist. The end result is that skill plays more of a role here than in any of the other sports — which you'll definitely notice when playing online in elimination tournaments of 16 players. The augmented authenticity means this one may be just a little less accessible to greenhorns, who are likely to be trounced by more experienced bowlers, but it might also be more fun for folks who enjoy rolling in real life.
Article content
Volleyball
Serve, bump, set, spike, block. If you know how to make these movements with your hands, this one should be pretty easy to learn. And if you don't know which one to pick, no problem — the game tells you before each and every shot. I found this the most monotonous and least skill testing of the sports in this compilation, if only because it required almost no thought or strategy. Timing is all you really need here. Thankfully, like most of the other sports, the length of matches is greatly shortened, so it never goes on too long.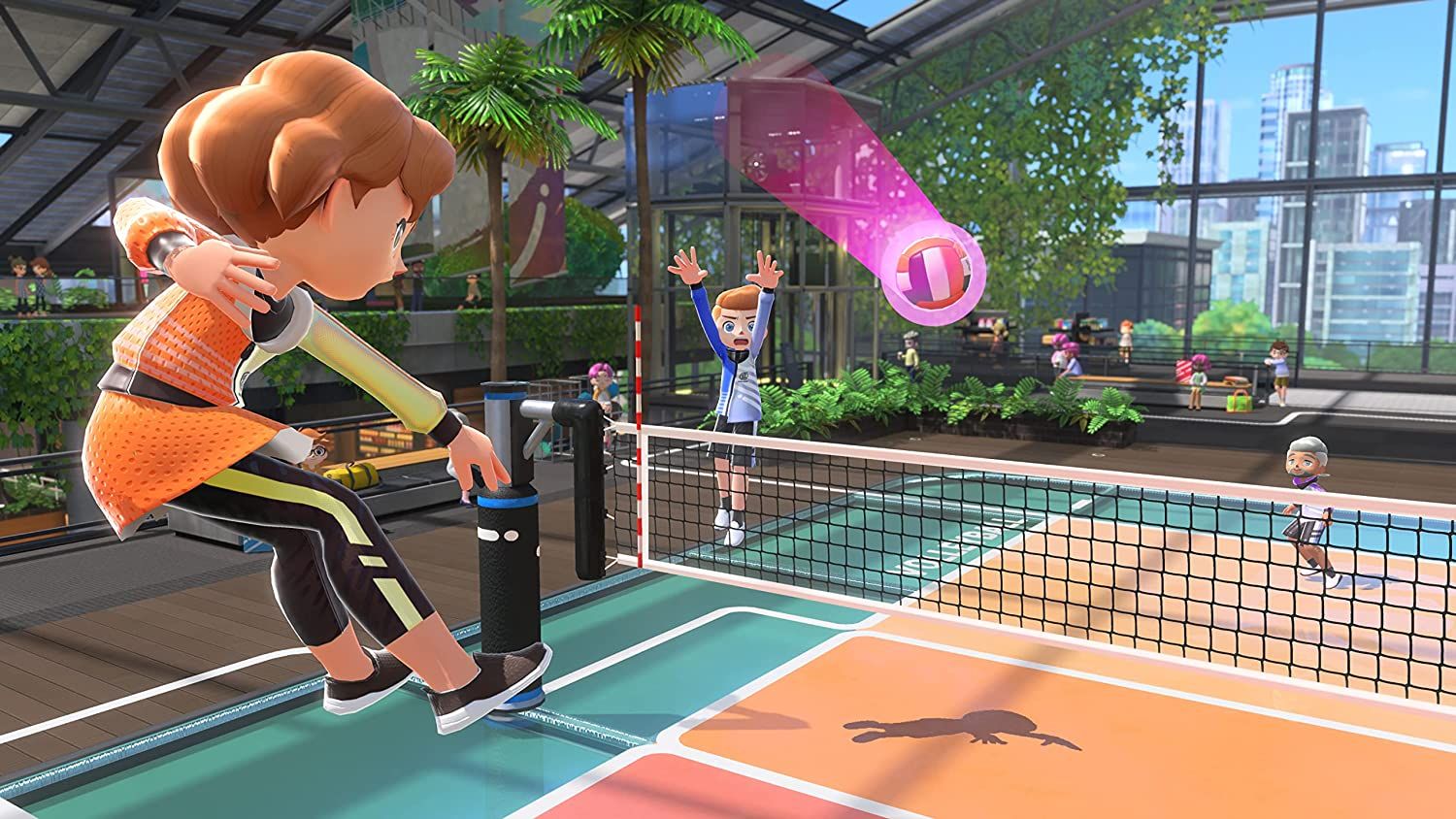 Soccer
This one is probably the least like the sport it's trying to emulate — at least if you don't have the Joy-Con leg strap, which is sold separately if you download the game rather than buy a boxed edition. The soccer on offer here has players using their arms or legs to kick the ball, often bouncing it off walls lining the pitch. There's just one player on each side, matches last only minutes, and fancier tactics such as shaped shots simply aren't an option — though there is a weird sort of header thing you can do by pushing your arms out. Truthfully, it almost feels more like foosball or air hockey than soccer.
Article content
Chambara
This foam sword fighting game might be the most complex of the group. At root it's a simple slash and block game in which players try to get past their rival's defence by swinging parallel to their blade. If your opponent slashes back you'll want to adjust your sword to be perpendicular to their strike in order to block it. But there are lots of options to modify the experience, including dual sword matches and the ability to charge your sword by repeatedly blocking attacks. It sounds like there's strategy here, and perhaps there is when two skilled players face off, but playing online I found most matches descended into chaos pretty quickly, with the fastest attacker being the one who usually won.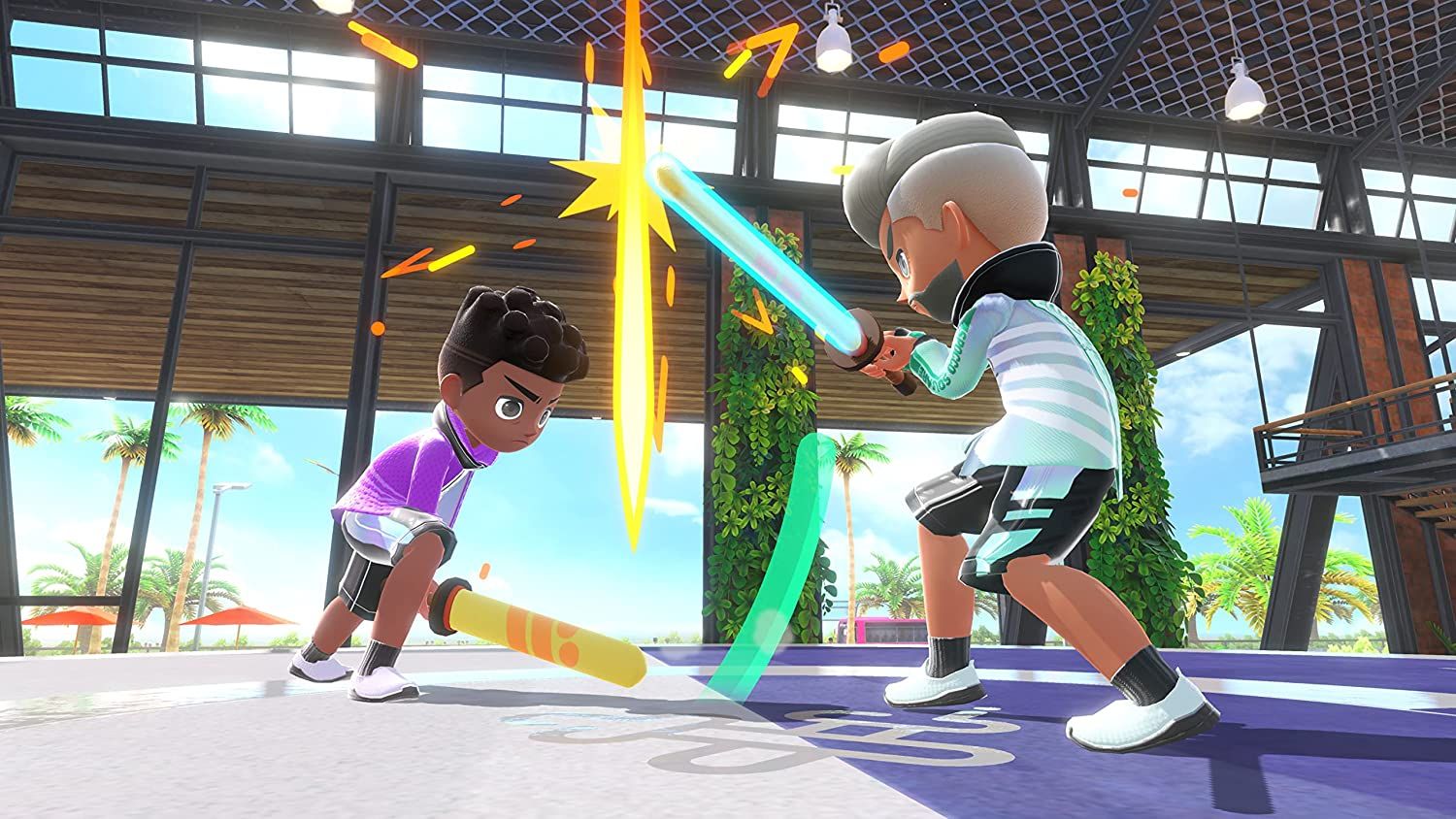 Nintendo Switch Sports' simplicity is a detriment for those who may want to play alone. Not only are most of the sports easily mastered, there's no option for tournaments, careers or any sort of growth beyond earning points that you can spend on cosmetic outfits, accessories, and gear. Aside from the ability to unlock "pro leagues" — which simply serve to pair you with tougher players when playing online — by consistently playing well in a particular sport, long term goals are pretty much non-existent. 
Article content
Thing is, this isn't a game meant for solo play. It's designed primarily for groups of friends in the same room or online (it supports Nintendo's phone-based app for voice chat), where the main object isn't necessarily to win or show off skills, but rather enjoy a social experience with pals.
It's a party game more than anything else, and one that warmly welcomes just about anyone who can swing an arm. And while the Wii was rife with this sort of casual fare, the Switch could use a few more. That's why Nintendo Switch Sports earns an easy recommendation for families looking for some straightforward multiplayer fun.