Qualcomm introduced the Snapdragon 8+ Gen 1 chipset as a mild upgrade over the regular 8 Gen 1, and the first phones with the new platform arrived in July. AnTuTu just released its monthly list of best-performing Android phones, and we are not surprised the see the top two occupied by devices with the new flagship chipset.
The ROG Phone 6 Pro with 18 GB RAM and 512 GB storage scored over 1,1 million, closely followed by another Asus phone, the Zenfone 9, and then the Red Magic 7 by ZTE's subsidiary nubia also made its way on the rostrum, albeit with the non-Plus chip.
Gaming phones from the ROG, Red Magic and Black Shark series expectedly are among the best-performing Androids. They always score high on AnTuTu because companies prioritize hardware and software performance at the current moment at the expense of long-term performance.
While AnTuTu did not reveal why Zenfone 9 managed to slot so high, it is easy to assume – the Snapdragon 8+ Gen 1 performs better with thermal throttling, allowing the rest of the hardware to perform better at optimal temperature.
The platform also revealed the best-performing sub-flagships – that's a new segment that slots phones with some flagship-tier specs, but are not the best-performing devices in each company's portfolio. Two Dimensity 8100-powered phones are on top – OnePlus 10R and Oppo Reno8 Pro 5G, followed by several Snapdragon 870 devices.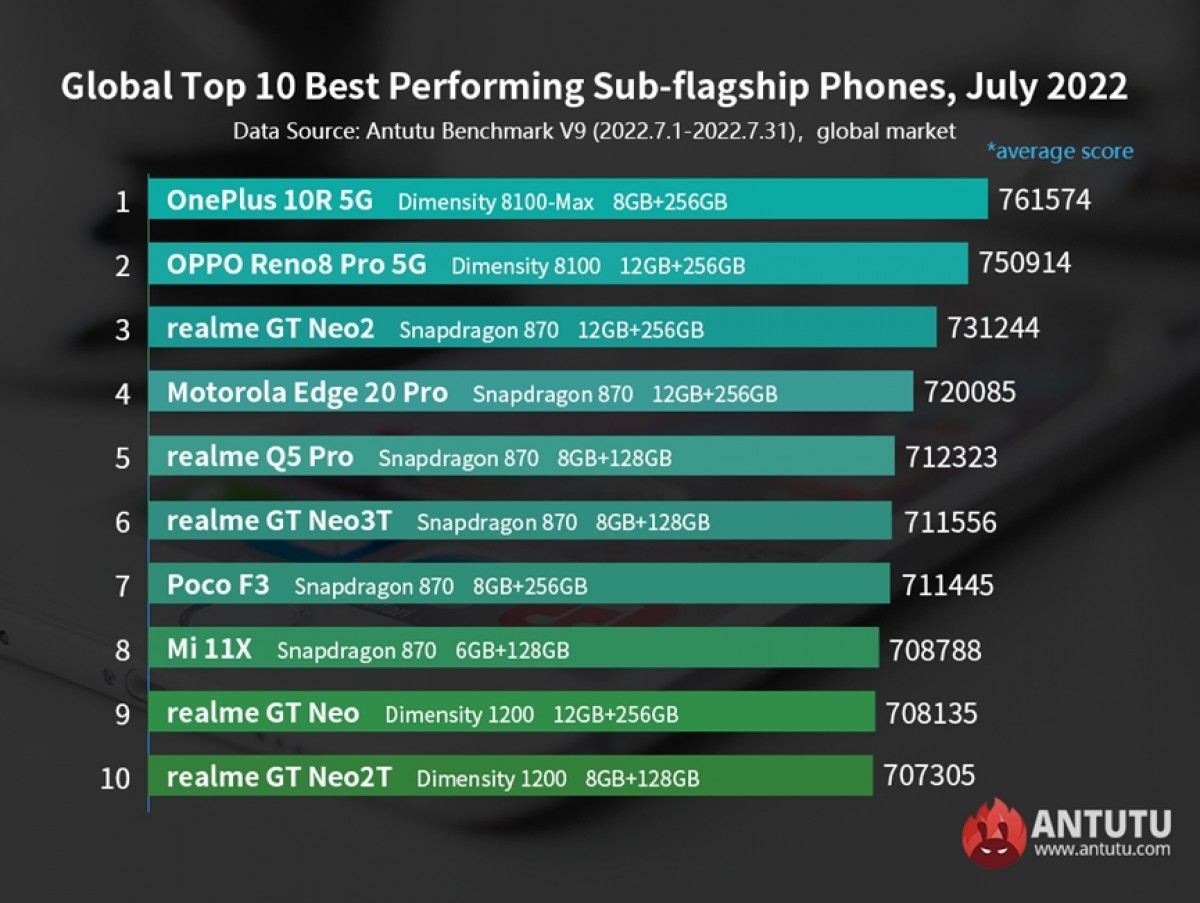 AnTuTu stated the Mediatek chipset can be very competitive with its 5 nm process and lower power consumption, combined with high performance. The Google Tensor chipset is similar in performance to the Snapdragon 870 but failed to score well enough to put a Pixel 6 series phone in the top list.
The reason AnTuTu shines a light on this segment is because of inflation and COVID-related issues, customers prefer to buy non-flagships. The market for mid-tier phones has never been so saturated, and we can see a rainbow of models and makers among midrangers, even if most of them are powered by a Snapdragon 778G/780G.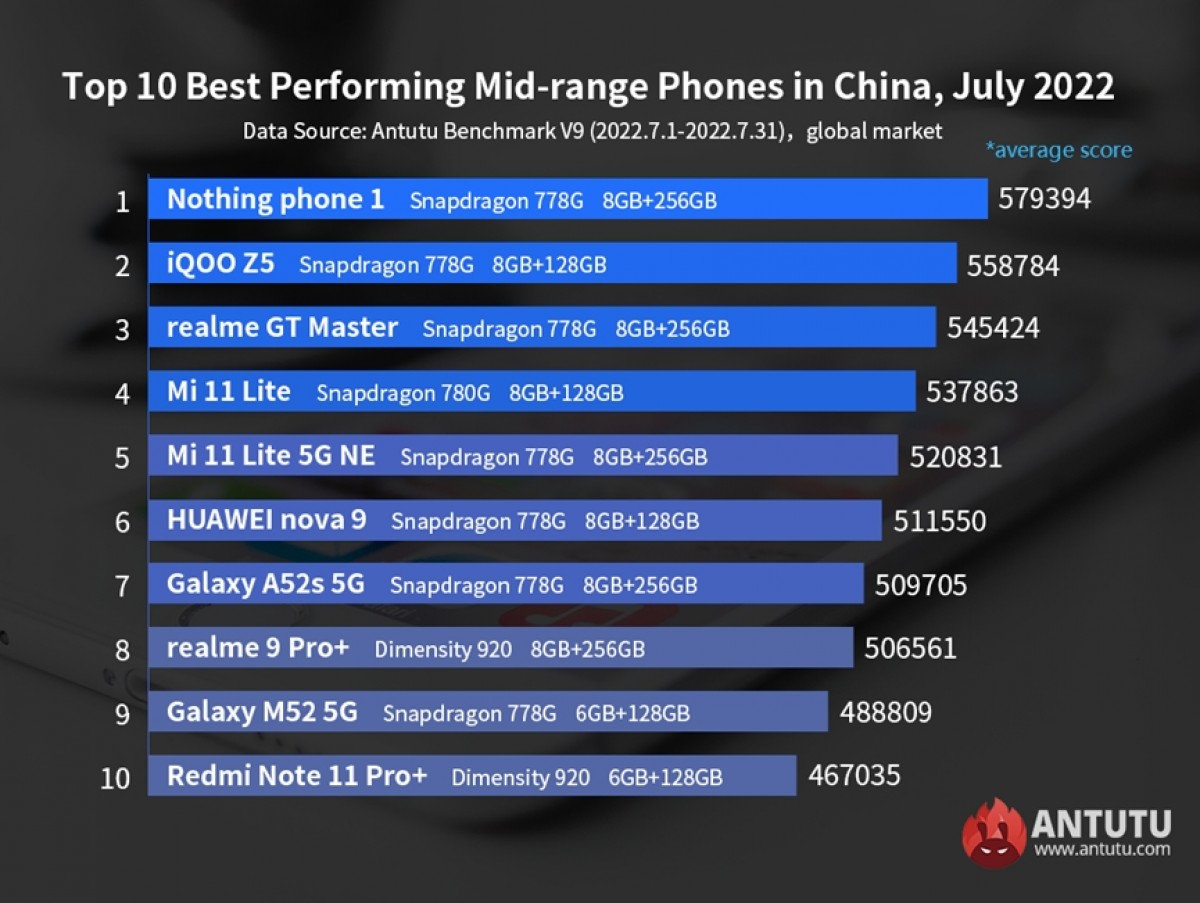 The score for a phone is calculated as an average of the top 1000 benchmarks for a model, while the memory combo, written next to the model name, is the highest available on the market and not entirely related to the actual result.
Classifications in August in the flagship field are expected to be different as more Snapdragon 8+ Gen 1 phones get benchmarked, including the Xiaomi 12S Ultra and the Red Magic 7S.